Self Awareness Breeds More Success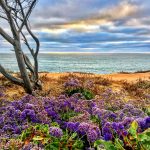 Ups and downs. It happens. In fact, the emotional rollercoaster a lot of us experience will continue to occur unless we take control and leverage self awareness.  What I mean by this is that you have to look for the opportunity or positive in everything you experience, include the so called "bad."  Especially when you are building a business and a creating a brand, you have to monitor and control your thoughts, emotions and most definitely your actions.
When I'm in need of some inspiration or whenever I need an activity to help unblock a mental obstacle, I tend to turn to three things:
Meditation
Sports (mainly basketball)
Film
I think these three activities really give me a variety of options when I'm looking for my next inspired action.  And quite frankly, they're really fun to do.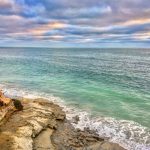 During the months of May and June, filming can get a little challenging. A lot of friends and family, and even acquaintances think the winter months are the hardest months to film because its colder and rains more but the truth is we have some of the best weather in San Diego during the winter months. In fact May and June can be a bit more problematic. Have you ever heard of "May grey" and "June gloom?" Well, they tend to be true for us here especially along the coast. We have been able to get around the weather 100% of the time but it's not always easy. That being said, on a day in June, I felt the need to get out and get inspired. The activity of choice was to film some slow motion action shots along the beach near our home.
Being in nature and filming at my leisure, really focusing on how I feel and what I'm inspired to capture, allows me to tune in and listen for my next inspired action.  I can't express enough how so much of what we do is about that "gut feeling." There is a huge difference between the feelings (or emotions) you feel when stressed or anxious, versus the gut feeling (intuition) we feel when we're inspired, living in the moment and really focusing on being present.
I can tell you that after I filmed and edited this short video, I had clarity on what I was going to do next regarding my business dilemma.  In fact, July has been an amazing month filled with new opportunities because of it.
Self awareness, listening to my intuition and taking action with unrelenting faith were all key in creating a successful ending.