From attending the Poway caravan to visiting a new construction site, we had a jammed packed day of real estate activities with Mark Marquez.
Here's a quick snapshot of our day:
Agent Pitch Session
Poway Caravan
Construction Site (Builder)
If you ask me what got me into video, and I'll answer you with a paradoxical statement. It might sounds something like this…
"Film pushes me beyond my boundaries and at the same time allows me to be happy with where I am at the current moment."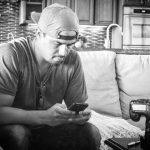 What I mean by this is, that I'll never know everything there is to know about film because I'm constantly learning something new, yet film gives me an avenue to express myself creatively with the knowledge that I know right now. It's a balance of being eager to learn a new skill while at the same time remaining confident that you can create something beautiful today with what you have and with what you know.
One thing is for sure, and that is I LOVE hearing about people's stories and documenting them in a way that speaks to the subject and the audience. One way I go about doing this is following a client and checking out what  a day in the life for them looks like. Real estate is one of our most successful niches so we work with a lot of top producing real estate agents. This day found me working with Mark Marquez.
I met Mark back in 2010 when he was serving as president of the San Diego Association of Realtors.  Today he's still as influential and respected by many of his colleagues. As a top producer he still finds time to operate as a broker/owner, corporate officer and mentor.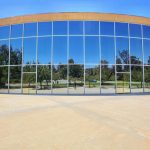 Ok, so back to our day. An agent pitch session is essentially a meeting where agents (and various vendors) from the same area come together on a weekly basis to share home inventory, buyer needs, and other challenges and goals. Sponsors and other members range from mortgage, title and escrow, but also include businesses such as pest control, general contractors and photographers.  Now, Poway caravan is when these agents/members tour the different homes that are currently on the market. This is a great opportunity for an agent to get additional exposure for a home they're trying to sell by networking with other local agents and getting more foot traffic.  We also stopped by a construction site that which is currently in the early stages of development. Mark works with several successful home builders and it's one of his duties to report progress back to his client.
All and all it was a successful and rewarding day for us both.
For more information, be sure to visit Mark's website at http://www.markmarquez.com/