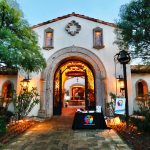 On February 9, 2017, SDAR's Young Professionals Network hosted a Sunset Soiree in order to kick start the careers of the company's up and coming real estate professionals.  The Young Professionals Network's philosophy is based in encouraging and building the careers of realtors by exposing them to the industry, allowing them to make lifelong connections, and building a community of buyers, realtors, and industry professionals.  YPN's members are given access to the industry's most cutting edge tools, resources, and networking capabilities.  The company is built on the strength of character in its members that creates an intimate buying experience like no other.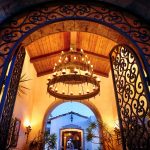 The YPN Sunset Soiree took place at a $10.5 million home in Rancho Santa Fe, California.  Guests were invited to enjoy drinks, food, and live music.  Amber Anderson and Robert Weichelt are two of the minds behind YPN's magic.  Weichelt notes that the real estate industry is always changing, and the only way to stay one step ahead is by working with young, fresh minded contributors.  Anderson refers to the organization as "The ultimate mastermind", which allows young realtors to come together, connect, and feel inspired.  It's hard to imagine the guests feeling anything short of amazed by what the event had to offer.  The home was a spectacle in and of itself, featuring John Wayne statues, a saloon bar, and authentic colonial architecture.  Guests were able to channel their inner cowboy while enjoying tacos and the company of the 100 other realtors and industry professionals.  
YPN members had glowing accounts of the event and their experience with the company.  One member who attended the event noted how well the company curates agents that offer the most advantageous business partnerships.  Another guests emphasized her appreciation for YPN's sense of community rather than competition: "It's so refreshing to get in a room full of other agents and peers and not have to worry about competing with one another. It's really about building solid relationships and fostering community."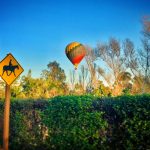 The Young Professionals Network Sunset Soiree could not have been more successful in entertaining guests with food, drinks, and music, while also creating an unprecedented opportunity for young realtors to create important relationships and enjoy each other's company.