Solana Beach is the definition of a bustling, luxurious coastal city.  Featuring the Cedros Design District, various popular beaches, a train station, and an abundance of top rated shopping and dining centers, Solana Beach is nothing short of a municipal utopia.  The city's residents also have access to some of the top rated schools in California, including Earl Warren Middle School, Canyon Crest Academy, and Torrey Pines High School.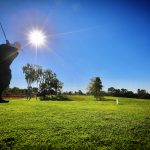 The Cedros Design District is the focal point of the coastal Solana Beach.  It offers an outlet for business owners, creators, musicians, and even simply food enthusiasts. Cedros is home to The Belly Up Tavern, a lively yet casual music venue that hosts new artists and events daily.  It is a great location for a weekend night out with friends.  Cedros Avenue is known as "the avenue with everything" thanks to its 85 distinguished boutiques, restaurants, and galleries.
For those looking to explore their creative side, Koniakowsky Ocean Art and Aaron Chang Ocean Art Gallery are great spots for enjoying and even purchasing artwork.  Some of the best restaurants in the design district include Claire's, and Lockwood Table Cafe.  Claire's provides traditional American comfort food with a nod to sustainability, both in the structure of their cafe and in their ingredients.  The cafe was the first building in San Diego to become certified by the Leadership in Energy and Environmental Design organization, and the owners pride themselves on the prevalence of natural, organic ingredients on their menu.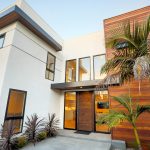 Lockwood Table Cafe offers a gourmet twist on simple American dishes.  They serve an array of breakfast options, salads, specialty sandwiches, and artisan beverages.  The restaurant even serves dishes that are named after other businesses inside the Cedros Design district. 
Some of the most popular beaches in coastal Solana Beach include Fletcher Cove, Seascape Surf, and Tide Beach Park.  Fletcher Cove is the centerpiece of Solana Beach.  It is also commonly referred to as Pillbox Beach because of its history as a World War II gunnery installation.  The beach features a basketball court, grass area, and children's playground, making it the perfect location for families.  For visitors, the Solana Beach Train station is also just minutes from fletcher cove.  Those who arrive by Amtrak or Coaster railways will have no problem accessing coastal Solana Beach's many amenities.