I've always believed in order to succeed we must maintain a certain level of mental clarity and long-term vision. When I take the time to still myself and focus inward, I gain a sense of purpose. I've really been able to foster and maintain my own mental clarity through activities such as yoga, Pilates and spinning, which allows for me to create and nurture bonds with others. My team shares a similar philosophy and practice, as we firmly believe it allows for us to provide a better service to our clients.
As a Realtor with 30 years' experience and a San Diego Agent, I started my career in property management, new construction, title and escrow providing me with extensive knowledge of every aspect of a real estate transaction.  I place a great deal of importance on offering a caring and personal connection to each of my clients, giving them a completely dedicated and committed agent.
As someone who has lived in San Diego for the last 37 years, I know each of the areas intimately and can match my clients with the lifestyle they desire. Whether they want the true coastal village, yet upscale atmosphere of Del Mar or the more private and exclusive lifestyle of Rancho Santa Fe, finding a home that fits their needs is one of my greatest strengths. I know that many buyers are attracted to Carmel Valley, due to the top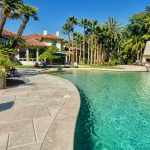 ranked schools and family friendly profile, while others enjoy the Southern European coastal community of La Jolla, where you are just minutes from the magnificent beauty of the beach. Being a native Southern Californian has given me a distinct advantage of truly knowing each community.
I feel grateful and proud as a San Diego Agent to be associated with Pacific Sotheby's International Realty. Not only do we share the same vision, but they offer worldwide recognition, extraordinary resources including, global exposure and lifestyle promotions. As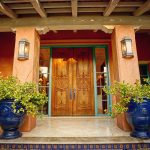 a team, we are constantly evolving and growing with newer technology and strategies to provide the most extraordinary service.
I am completely invested in my clients, not just during the home buying and selling process, but even after the transaction. As a San Diego Agent, I have formed long lasting relationships with all my clients because I truly care.
The combination of mental clarity and a clear vision has really allowed for me to excel in my passion of helping my clients find their dream home… truly creating a new experience in the home-buying and selling process.
For more information or to contact Linda Lederer-Bernstein, please visit her website by clicking HERE.