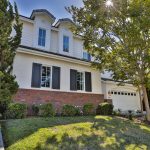 Family oriented Carmel Valley is an ideal environment for families. It boasts some of the highest ranked public and private schools in San Diego, which have repeatedly received awards and recognition for a variety of strengths.
Canyon Crest Academy had the highest Academic Performance Index scores in San Diego County in 2013, a Grammy Signature School Enterprise Award, a nationally ranked math team, and numerous athletic teams that have competed in statewide championships. CCA is ranked as the #1 public school in San Diego County, and #5 in the state. The Envision program, which encompasses each art discipline, has won countless awards based on the sophistication of its facilities, the quality of instruction by its teachers, and the performance of the students that participate in the program. The school prides itself on its inclusive, accepting environment, and dedication to the arts, while retaining its impressive athletic and academic reputation. 
Torrey Pines High School, another public school in Carmel Valley, also has excellent academic, athletic, and art programs. The school has consistently received top honors in various scholarly competitions, including the International Physics Olympiad, the San Diego Science Fair, and the National Journalism Convention. The school also offers a Division I comprehensive interscholastic athletics program, with 26 varsity sports. TPHS has earned 158 CIF championships, which is more than any other public school in San Diego county.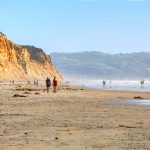 These are just two of the amazing schools that Carmel Valley offers. The area also features a number of private schools, as well as a number of nationally recognized elementary schools and middle schools. On top of its optimal educational environment, Carmel Valley is also just a five minute drive from the nearest beach, features a number of conveniently located shopping centers, and has plenty of parks and recreation centers. 
The Carmel Valley Recreation Center features a swimming pool and water park, basketball and tennis courts, and a playground area.  
The Del Mar Highlands Town Center offers an array of shopping and dining opportunities. Located just minutes from many of the top-rated schools and luxury residential areas, it makes the perfect go-to location for anything from grocery shopping, eating out, or even stopping by for a hair appointment.  
For anyone in search of the perfect mix of a coastal yet family oriented community, Carmel Valley truly is like no other.