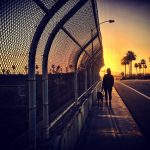 Carlsbad offers the perfect combination of outdoor activity, perfect weather, and family friendliness. Carlsbad Village has no shortage of restaurants, shopping, and other activities perfect for a weekend morning out with family. The village prides itself on its abundance of small businesses, so buyers can be sure that they're making ethical purchases. The village also features a farmer's market every Wednesday, making it easy to access fresh, organic eating options. For those who want to stay in touch with their creative side, the Carlsbad Village even features art shows. Attendees can also enjoy live music, and even participate in interactive art pieces, making the event perfect for all ages.
Apart from the village, family friendly coastal Carlsbad also offers many nature oriented attractions, such as the Carlsbad lagoons and the flower fields. The lagoon offers endless activities, including paddle boarding, canoeing, jet skiing, and kayaking, just to name a few. The lagoon is also a great location for barbecuing, making it an optimal location for families. The Carlsbad flower fields also make the perfect weekend adventure. The fields have a rich history, and are absolutely breathtaking. Tours and wagon rides through the fields are offered, allowing visitors to get the full experience.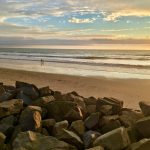 The local beaches in family friendly coastal Carlsbad are also one of its focal points. There are a variety of beaches, each offering something unique. Tamarack, Warm Water Jetty, and Terramar, are some of the most popular surfing locations in San Diego County. These areas offer optimal surfing conditions, and are not typically crowded. This is the perfect spot for anyone seeking privacy or to challenge their surfing skills. South Carlsbad State beach is perfect for groups who want to explore their outdoorsy side. The beach offers campgrounds for groups of most sizes, and has easy beach access, so campers can enjoy the sun and the water during the day, and fall asleep under the stars with the coastal breeze at night. Lastly, Agua Hedionda Lagoon is a great location for water-sports such as skiing and jet skiing. There is also a YMCA water sports camp at the Lagoon every year, making it perfect for families and children.
Finally, the Omni La Costa Resort and Spa is the perfect location for anyone seeking a day of relaxation. The resort features the top luxury spa in San Diego, which offers innovative treatments and rejuvenating experiences. There is also an expansive golf course for those looking to refine their golfing skills.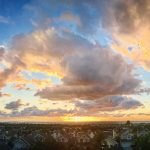 Family friendly coastal Carlsbad has something for everyone, whether you are looking for family friendly activities, a couples' retreat, or simply a relaxing day out with friends, there is plenty to offer in this scenic coastal city.